Super Stearman

ArtisGL 3D Publisher
Create 3D models
and 360 panoramas
and publish it on the web

3D publishing
never was easier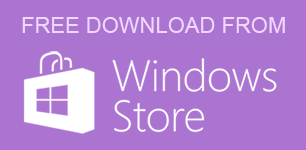 compatible with Windows 10 only

ArtisGL 3D Publisher
Create 3D models and 360 panoramas
and publish it on the web
3D publishing never was easier
Author: PM3D
Faces: 830 224

Boeing Stearman Kaydet known today as just Stearman

About 9000 built, and trained thousands of pilots of all nations in the USA in WW2. Available for as little as $250 each when the war ended. A delight to fly today, and very popular.

After it's service life, it was loved by crop dusters, who developed it a bit further.

This is a 450 Stearman - This model doesn't have the standard 7 cylinder Continental, Lycoming or shaky Jakey 220 horse radial. It has the engine installation pioneered by crop dusters, the real deal, Pratt & Whitney 450 Horse, R-985, 9 cylinder radial, and is known as a 450 Stearman or Super Stearman . More than double the power originally installed in the 1930's & WW2. Used to haul big loads of pesticides, and later when washed down and wiped clean, available for dynamic aerobatics.

Introducing the Visible Stearman, the metal and fabric or Ceconite covering can be removed to reveal the structure underneath with just a mouse click. Toggle between Scene 1 & Scene 2, all the skin disappears, revealing the structure underneath.

There are a few other dynamic components installed, put there just for the fun of making them. The panels and baggage compartment open, and the propeller turns.