AC COBRA

ArtisGL 3D Publisher
Create 3D models
and 360 panoramas
and publish it on the web

3D publishing
never was easier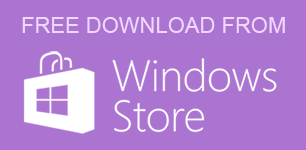 compatible with Windows 10 only

ArtisGL 3D Publisher
Create 3D models and 360 panoramas
and publish it on the web
3D publishing never was easier
Author: charlie borg
Faces: 376 680

The AC Cobra, sold as the Shelby Cobra in the United States of America, is an Anglo-American sports car with a Ford V8 engine, produced intermittently in both the UK and United States of America since 1962.
Like many British manufacturers, AC Cars had been using the Bristol straight-6 engine in its small-volume production, including its AC Ace two-seater roadster. This had a hand-built body with a steel tube frame, and aluminium body panels that were made using English wheeling machines. The engine was a pre-World War II design by BMW which by the 1960s was considered dated. Bristol decided in 1961 to cease production of its engine and instead to use Chrysler 313 cu in (5.1 L) V8 engines. AC started using the 2.6 litre Ford Zephyr engine in its cars.

In September 1961, American automotive designer Carroll Shelby wrote to AC asking if they would build him a car modified to accept a V8 engine. AC agreed, provided a suitable engine could be found. Shelby went to Chevrolet to see if they would provide him with engines, but not wanting to add competition to the Corvette they said no. However, Ford wanted a car that could compete with the Corvette and they happened to have a brand new engine which could be used in this endeavor: the Windsor 221 in³ (3.6 L) engine – a new lightweight, thin-wall cast small-block V8. Ford provided Shelby with two engines.
In January 1962 mechanics at AC Cars in Thames Ditton, Surrey designed the "AC Ace 3.6" prototype with chassis number CSX2000.

AC had already made most of the modifications needed for the small-block V8 when they installed the 2.6 litre inline 6 Ford Zephyr engine, including the extensive rework of the AC Ace's front end bodywork. The only modification of the front end of the first Cobra from that of the "AC Ace 2.6" was the steering box, which had to be moved outward to clear the wider V8 engine.

The most important modification was the fitting of a stronger rear differential to handle the increased engine power. A Salisbury 4HU unit with inboard disc brakes to reduce unsprung weight was chosen instead of the old E.N.V. unit. It was the same unit used on the Jaguar E-Type. After testing and modification, the engine and transmission were removed and the chassis was air-freighted to Shelby in Los Angeles on 2 February 1962, By this time the small-block's displacement was increased to 260 in3 (4.3 L).

Shelby's team paired this engine along with a transmission into CSX2000, in less than eight hours at Dean Moon's shop in Santa Fe Springs, California, and began road-testing.