BMW M3 GTR

ArtisGL 3D Publisher
Create 3D models
and 360 panoramas
and publish it on the web

3D publishing
never was easier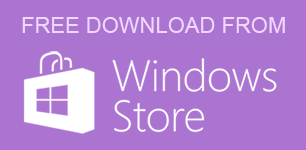 compatible with Windows 10 only

ArtisGL 3D Publisher
Create 3D models and 360 panoramas
and publish it on the web
3D publishing never was easier
Author: charlie borg
Faces: 17 000

The BMW M3 GTR (E46) is a GT class race car developed by BMW based on their M3 E46.

It was originally fitted with a 3.2L inline-six engine based on the engine of the standard E46 M3. The car first entered the GT class of the American Le Mans Series in 2000, in which it only took a single victory and was beaten on several occasions by the Porsche 911 GT3-R.

A newly developed P60B40 V8 engine was quickly placed into the race car before the beginning of the 2001 season. It was developed alongside the BMW V10 engine that was used to power Williams Formula 1 cars during the 2001 F1 season. The old engine was ditched as BMW's engineers couldn't squeeze any more horsepower out of it.

The new engine gave the BMW M3 GTR a competitive edge over the Porsche 911 GT3-R and allowed the M3 GTR to win seven out of the ten events in the GT category in the 2001 season.

Porsche claimed during the 2001 ALMS season that BMW had violated the ALMS entry rules and the spirit of Gran Turismo. This was based on the fact that the V8 engine in the M3 GTR was not available in any road legal BMW M3.

BMW produced 10 road going GTR models for sale after the 2001 ALMS season ended as the rules required that the entered cars must be placed on sale on two continents within twelve months of the season beginning.

The ALMS rules were changed for the GT class heading into the 2002 season, and required that at least 100 units as well as 1,000 engines be built for a car to qualify. The revised rules forced BMW to pull the M3 GTR from the following American Le Mans Series season.

However, it made its return to motorsport when the BMW-backed Schnitzer Motorsport team entered two M3 GTRs for the 2003 24 Hours of Nürburgring endurance race. The M3 GTR participated in the race for the following two years and scored a 1-2 victory for the team in 2004 and 2005.