Veiled Woman at The Louvre, Paris

ArtisGL 3D Publisher
Create 3D models
and 360 panoramas
and publish it on the web

3D publishing
never was easier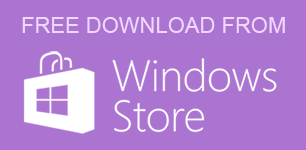 compatible with Windows 10 only

ArtisGL 3D Publisher
Create 3D models and 360 panoramas
and publish it on the web
3D publishing never was easier
Author: Louvre Museum
Faces: 672 892

Antonio Corradini (19 October 1688, Venice – 12 August 1752, Naples) was aVenetian Rococo sculptor. Corradini was born in Venice and worked mainly in theVeneto, but also completed commissions for work outside Venice, including Viennaor Naples, where he died.
Corradini's commissions for the next several years came from patrons all over Eastern Europe. In 1716-17, he completed eighteen busts and two statues for the summer garden of the Russian czar Peter the Great in St. Petersburg, and the first of his famous veiled women; he would complete two more in the city in 1722.
In Rome, he devoted himself to sculpting a Veiled Vestal, achieved without a commission from any patron (it remained unsold), and was involved in the problem of the restoration of the dome of St. Peter's Basilica. Corradini designed eight models of colossal statues with which it was proposed to place at the foot of the drum of the dome make it more resistant to centrifugal force. He also sculpted a bust of Pope Benedict XIV and other minor works.

This object is part of "Scan The World". Scan the World is a non-profit initiative introduced by MyMiniFactory, through which we are creating a digital archive of fully 3D printable sculptures, artworks and landmarks from across the globe for the public to access for free. Scan the World is an open source, community effort, if you have interesting items around you and would like to contribute, email stw@myminifactory.com to find out how you can help.