Lion Attacking Horse at the Getty Center, USA

ArtisGL 3D Publisher
Create 3D models
and 360 panoramas
and publish it on the web

3D publishing
never was easier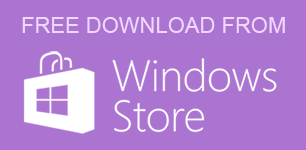 compatible with Windows 10 only

ArtisGL 3D Publisher
Create 3D models and 360 panoramas
and publish it on the web
3D publishing never was easier
Faces: 282 052

The massive sculpture of a Lion Attacking a Horse hasn't left Rome in over 2,000 years, but it feels right at home sitting in the Atrium of the Getty Villa. The giant marble, on loan through January 2013 as part of a new partnership between the Getty Museum and the civic museums of Rome, has long been an isnpiration to artists. Its iconic battle of breasts achoes through centuries of art, from a Roman mosaic of a lion attacking a wild ass to a French tapestry showing a leopard mauling a zebra in Brazil, both pieces found in the Getty's collection.

The sculpture, nearly 5 feet tall and more than 8 feet long, has also attracted admirers for centuries. Many replicas were reproduced in bronze on a much smaller scale, particularly for the Grand Tourists who visited Italy from the late 17th century.

This object is part of "Scan The World". Scan the World is a non-profit initiative introduced by MyMiniFactory, through which we are creating a digital archive of fully 3D printable sculptures, artworks and landmarks from across the globe for the public to access for free. Scan the World is an open source, community effort, if you have interesting items around you and would like to contribute, email stw@myminifactory.com to find out how you can help.