Helsinki Cathedral

ArtisGL 3D Publisher
Create 3D models
and 360 panoramas
and publish it on the web

3D publishing
never was easier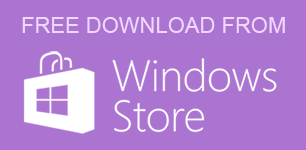 compatible with Windows 10 only

ArtisGL 3D Publisher
Create 3D models and 360 panoramas
and publish it on the web
3D publishing never was easier
Author: MiniWorld
Faces: 156 222

Tervetuloa helsinkiin! Welcome to Helsinki!
The idea of MiniWorld came to creator Danny Sanchez after a Finnish friend who asked if 3Dprinting could be used for visually impaired people to "see" buildings and famous landmarks of their cities and countries. Finally, here is one for her own hands! We are excited to see what she thinks!

The Helsinki Cathedral (Finnish: Helsingin tuomiokirkko, Suurkirkko; Swedish: Helsingfors domkyrka, Storkyrkan) is the Finnish Evangelical Lutheran cathedral of the Diocese of Helsinki, Finland. The church was originally built from 1830-1852 as a tribute to the Grand Duke of Finland, Tsar Nicholas I of Russia.
A distinctive landmark in the Helsinki cityscape, with its tall, green dome surrounded by four smaller domes, the building is in the neoclassical style. It was designed by Carl Ludvig Engel as the climax of his Senate Square layout: it is surrounded by other, smaller buildings designed by him.
The church's plan is a Greek cross (a square centre and four equilateral arms), symmetrical in each of the four cardinal directions, with each arm's façade featuring a colonnade and pediment (from Wikipedia).
MiniWorld is excited to bring this historical model to life! All models are made by hand and brain from scratch in SolidWorks or Fusion360 to ensure printability, please give credit, it's all about spreading culture and education!

MiniWorld is the collection of 3D printable models of landmarks of the world!