Duke of Urbino

ArtisGL 3D Publisher
Create 3D models
and 360 panoramas
and publish it on the web

3D publishing
never was easier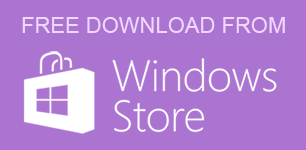 compatible with Windows 10 only

ArtisGL 3D Publisher
Create 3D models and 360 panoramas
and publish it on the web
3D publishing never was easier
Author: Victoria and Albert Museum
Faces: 498 712

The first lords of Urbino were the House of Montefeltro, who obtained the title of counts from Emperor Frederick II in 1213. The first Duke was Oddantonio, who received the title from Pope Eugene IV in 1443. The duchy's territories occupied approximately the northern part of the modern region of Marche: they were bordered by the Adriatic Sea in the east, the Republic of Florence in the west and by the Papal States southwards. In 1523 the capital was moved to Pesaro. After the short rule by Cesare Borgia in 1502–08, the dukedom went to the della Rovere papal family, who held it until 1625, when Pope Urban VIII annexed it to the Papal States as Legazione del Ducato di Urbino (later Legazione di Urbino).
The decoration of the Medici funerary chapel was commissioned from Michelangelo in 1520 by Cardinal Giulio de' Medici, afterwards Pope Clement VII (1478-1534). The figure of Lorenzo (1492-1519) is seated in a niche above his tomb on which recline allegorical figures of Dawn and Dusk. On the opposite wall is the companion figure of Lorenzo's uncle, Giuliano de' Medici, Duke of Nemours (1478-1516), with Night and Day on his tomb.