Bust of Alexander the Great at The British Museum, London

ArtisGL 3D Publisher
Create 3D models
and 360 panoramas
and publish it on the web

3D publishing
never was easier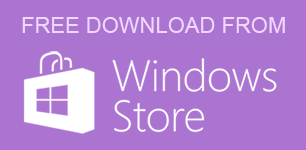 compatible with Windows 10 only

ArtisGL 3D Publisher
Create 3D models and 360 panoramas
and publish it on the web
3D publishing never was easier
Author: Scan The World
Faces: 547 994

This head was acquired in Alexandria, the city founded by Alexander in 331 BC, and the location of his tomb. Alexandria was also the capital of the longest surviving Hellenistic dynasty, the Ptolemies. From the time of the reign of Ptolemy I Soter ('Saviour') (305-282 BC), Alexander was worshipped as a god and the forefather of the dynasty. Alexander was always shown clean-shaven, which was an innovation: all previous portraits of Greek statesmen or rulers had beards. This royal fashion lasted for almost five hundred years and almost all of the Hellenistic kings and Roman emperors until Hadrian were portrayed beardless. Alexander was the first king to wear the all-important royal diadem, a band of cloth tied around the hair that was to become the symbol of Hellenistic kingship. made in the Hellenistic Greek period, 2nd -1st Century BC.
This object is part of "Scan The World". Scan the World is a non-profit initiative introduced by MyMiniFactory, through which we are creating a digital archive of fully 3D printable sculptures, artworks and landmarks from across the globe for the public to access for free. Scan the World is an open source, community effort, if you have interesting items around you and would like to contribute, email stw@myminifactory.com to find out how you can help.