Anatomical Heart

ArtisGL 3D Publisher
Create 3D models
and 360 panoramas
and publish it on the web

3D publishing
never was easier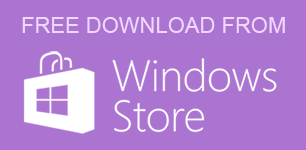 compatible with Windows 10 only

ArtisGL 3D Publisher
Create 3D models and 360 panoramas
and publish it on the web
3D publishing never was easier
Author: Scan The World
Faces: 750 000

This is one of a small group of highly detailed anatomical models that the Museum purchased from H B Selby & Co in 1919 and 1920. Some bear the logo of Japanese company Shimadzu, while others are unmarked but were probably made in Japan. They help document the rise of Japanese industry, the growth of Selby as a supplier of scientific goods to the Australian market, and the still thriving practice of making models of parts of the human body for educational use.

This was one of ten Museum objects scanned in 3D for Hack the Collection, a public program in the 2014 Sydney Design Festival, which matched ten contemporary Sydney designers with ten objects from the Museum's collection.
Designers spent two intensive days in the Festival FabLab, creatively manipulating the 3D object files to design their own hacked interpretations in full view of an excited public. At the conclusion of the weekend, the designers' remixed objects were 3D printed on MakerBots and displayed alongside their original counterpart.

We see our collection as raw assets for inspiration. We encourage you to download and remix our collection as you take it in new directions. We'd love to hear about the new forms and uses you find for our objects – drop us a line to show us your work!