Publishing to External Website
Publishing to external website
This function generates custom website with 3D content in separate folder. The site then can be uploaded to your webserver and embedded into existing website. The 3D content will be stored in your website and will not be moved to our server. The only viewer will refer to our javascript file to make it accessible for view.
Step 1: Select an action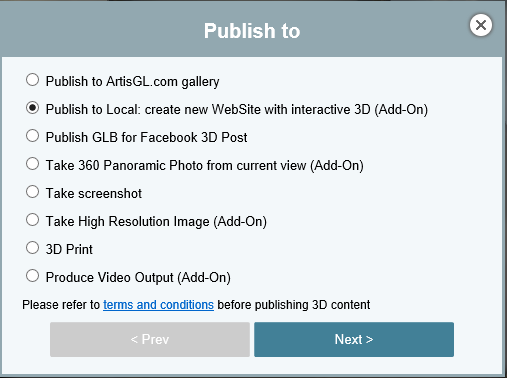 Step 2: Login to ArtisGL.com.
Note: this action requires ArtisGL.com membership, but your 3d content will not be published on our website.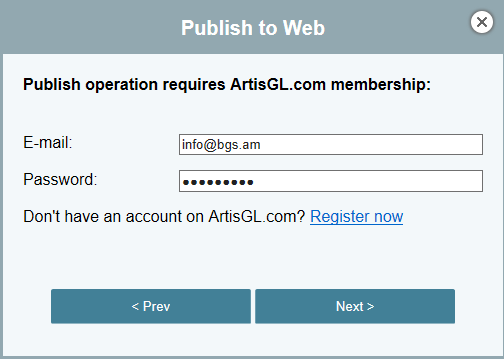 Step 3: Select publishing options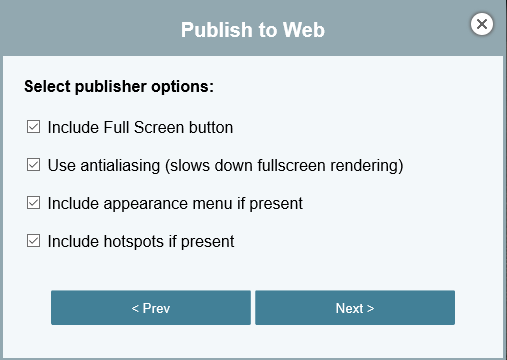 Step 4: Enter model name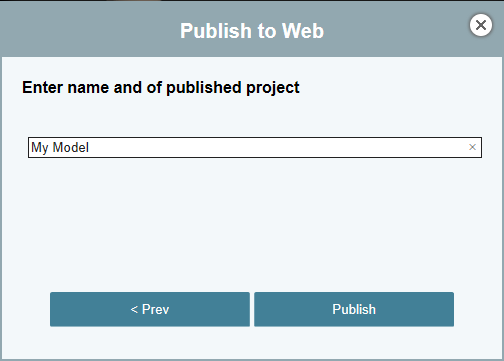 Published website contains various files: screenshot, javascript and the model file named as "model.agl.png".
All textures are stored in textures folder with different resolutions.
These files should be moved to web server. LocalView-artis.js file does not required on server and can be deleted after copying data.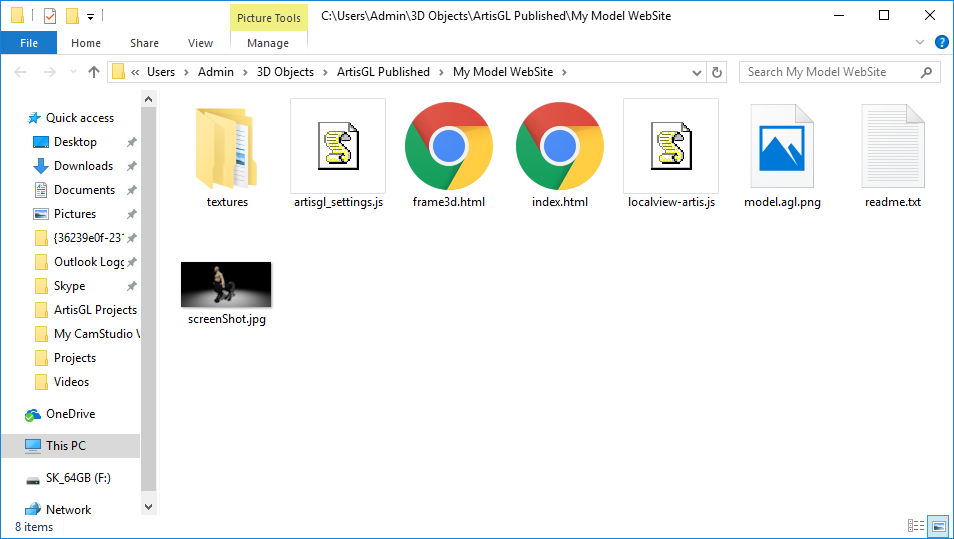 Created with the Personal Edition of HelpNDoc: Free HTML Help documentation generator