Exporting Video
Animation Scenario can be converted to video file. Video can be shared by Youtube or social networks.
To export animation to video press EXPORT VIDEO button in Animation Scenario
OR
press Publish and select Produce Video Output
Please note:
this function will produce video with watermark, to remove watermark you will need to buy Add-On.
The following options are available for video.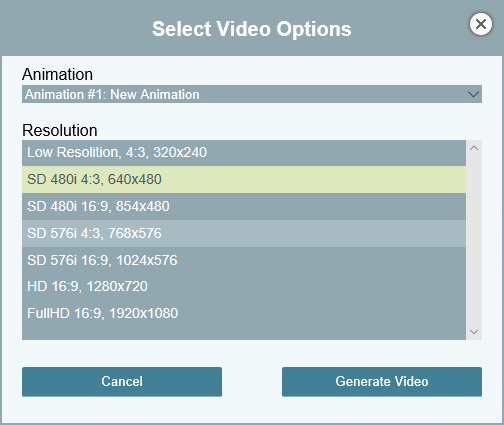 Created with the Personal Edition of HelpNDoc: Free PDF documentation generator