Business Plan Add-On
ArtisGL Business Plan related functions
Starting from version 3.5 ArtisGL add-ons are supported
Add-On subscription costs 14.99USD per month.
One week trial is available.
The following functions are unlocked by Add-On
•Take high resolution image without watermark
•Take 360 photo from current view without watermark
•Local publishing
•Private publishing (link based)
•Export to .OBJ/MTL, GLTF 2.0, GLB, STL
•Multiple appearance mode support
•SD/HD/FullHD Video generation (MP4)
•Walking (First person) mode camera
•Collision support
How to CANCEL ArtisGL Add-On Subscription
If you ArtisGL Add-on already installed, you can manage subscriptions or cancel it.
Visit https://account.microsoft.com/
Select Services and Subscriptions section (https://account.microsoft.com/services)
Select Payment & Billing under ArtisGL Business (or Advanced) Add-on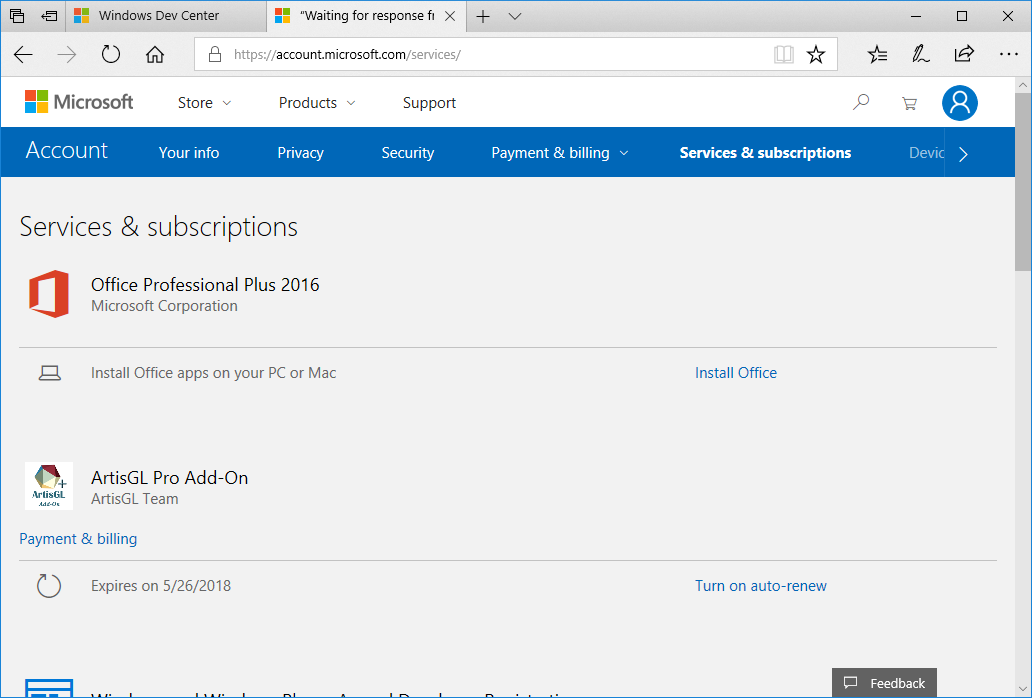 Created with the Personal Edition of HelpNDoc: Free PDF documentation generator